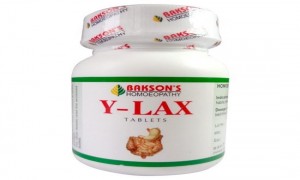 Price: Rs. 100.00 (75 Tablets)
An effective formulation with laxative action combining the valuable homeopathic remedies and an additional constituent phenolphthalein that tones up the intestines, regulates bowel habits, relieves constipation and anal itching. Also relieves the associated complaints of bloated sensation, flatulence, abdominal pain and straining during defecation.
Indication:
constipation associated with liver disorders, piles, fissures etc
constipation before or during menses
dry, difficult hard stools
constipation of the aged people
Constipation It is a symptom and not a disease. Many men and nearly all women complain about their bowels movement. They have always tended to be rather constipated. Instead of having a daily bowel action, their bowels movement only once every two or three days rather with difficult stool and at a times painful.
CONTRA-INDICATION
No known contra-indication
Dosage
| | |
| --- | --- |
| Tablets Adults | 1 tablet, 4 times a day, in acute conditions 2 tablets, 2-3 hourly |
| Children | 1 tablet, 3 times a day |
or as prescribed by the physician.
Presentation
75 tabs, 200 tabs.
Composition:
Phenolphthalein 1x
Senna 1x
Sulphur 1x